Service Area
Kline Sewer & Drain proudly serves Iowa and Illinois from the Quad Cities to Iowa City and Surrounding Areas
Drain Cleaning, Plumbing & Camera Services for Residential, Commercial and Industrial Properties.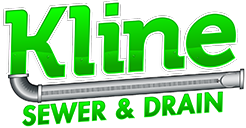 Our Staff Has Unparalleled Knowledge and Experience in the
Sewer & Drain Cleaning Industry.
Our Mission
TO ENSURE THE LONGEVITY OF OUR COMPANY THROUGH REPEAT AND REFERRAL BUSINESS ACHIEVED BY CUSTOMER SATISFACTION IN ALL AREAS INCLUDING TIMELINESS, ATTENTION TO DETAIL AND SERVICE-MINDED ATTITUDES
Our idea was to create a sewer comapny that would stand out among the many plumbing businesses in the Quad City area.
Our focus is to make sure we do, "WHATEVER IT TAKES" to ensure customers' complete satisfaction.
Our staff will be highly trained in the art of customer service which includes cleanliness, honesty and respect.
We will love what we do and know the greatest compliments are satisfied customers who continuously refer us to their family and friends.
Our core principals are relationship building, dependability and delivering the most accurate and cost effective diagnosis of all sewer and drain cleaning needs.
KLINE SEWER & DRAIN
"Showed up on time in really bad weather. Got right to work. Fixed the problem and told me what was causing it. The rate was straight forward. Professional business just the way it should be. I would call them first if I need work done again."
"They fixed my drain on short notice. Great service!!"
"Came right over on a Saturday night and cleaned out our drain. Very professional and reasonable price! Highly recommend!"
"I called a few drain places and was quoted and Kline was the most reasonable! Very personable and even cleaned up after himself!"
"Eric with Kline Sewer and Drain provided excellent service for us today. Not only did Eric do excellent work, he arrived quite promptly and quickly took care of the problem. As I have many clients that will likely be in need of your service sooner or later Eric, I feel very confident that you will provide them with great service. Thanks for a job well done!"
"Eric Kline showed up before our scheduled time, he was very personable and explained my issues to where I could understand. Eric was in and out for a very reasonable price. Thank you, Eric. You saved our day!"
"Eric was at my house before appointment time. very prompt. He also talk through what exactly he was doing.( I had called another Plumbing Service here in the QC they said it could not be fixed for under $10,000 all pipes needed replaced. ) And what Eric did was going to cost $3,000 with another plumbing company. and Eric charged us $200.00 dollars for labor,parts and taxes…yes I and others I know, will call this company back."
"Eric just cleared my kitchen drain on a Holiday weekend. He was able to come right away and the service he provided was excellent. He shared where he thought the clog was and continued to work on clearing it to make sure he got it all. Eric is very personable and committed to providing excellent service at a reasonable price. I am happy to recommend Kline Sewer & Drain!"
"Eric is a stand up guy and someone that I have total faith in and would recommend to anyone down the road. Being about as far from a DIY person as you can get, we were having major major issues within our home. Eric and his team were prompt in identifying the problem and it was taken care of in a short time. Eric also went that extra step to give me piece of mind once the project was finished…and all for the best price I found within 100 miles of the Quad Cities. Thank you Eric for all of your suggestions and help…it was greatly appreciated. There is only one company I will be calling for help from here on out."
"Eric knows his stuff. I will NEVER HESITATE to call him if I need anything plumbing related. He showed up quick, in fact he was so fast he was the last call we made, and showed up before the other 5 companies even called me back! His prices are the best in the quad city area by far. We will definitely do the sewer inspection. He Pointed out what the potential problem could be and how we could fix it. Very honest business man. The QC area needs more guys like Eric. We were upset to find out we had a sewer issue. We have total peace of mind now that Eric has our back!!!!!"